RTM LTD - ROSTER OF ARTISTS
Ten City
" That's the Way Love Is", " Devotion", " Foundation "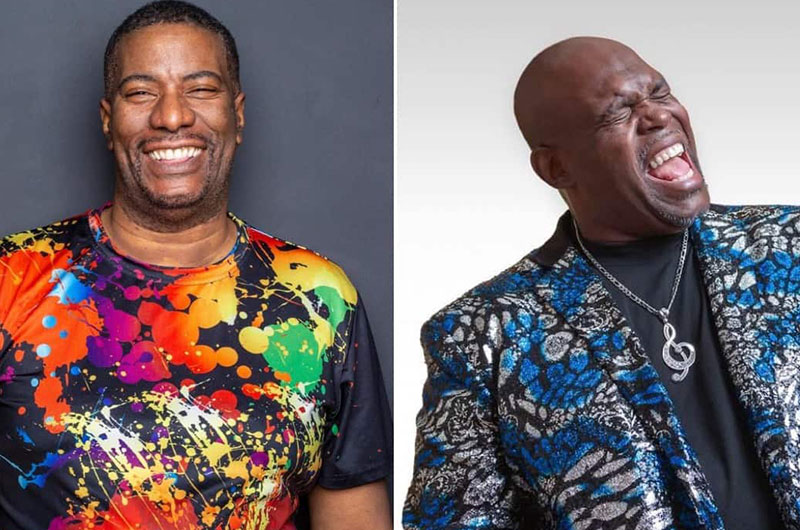 The Chicago vocal group Ten City was one of the few house units to enjoy mainstream exposure during the late 1980s and early 1990s. The distinctive powerhouse falsetto of Byron Stingily, has a distinct inspirations from greats Philip Bailey and Sylvester, the Chicago group's recordings epitomize deep house with a basis in gospel and soul, and messages of love and positivity.
Stingily, keyboardist Burke, and guitarist Lawson originally wrote and recorded together under the name Ragtyme, releasing two singles under that name in 1987. "I Can't Stay Away," the debut, was produced by Marshall Jefferson and mixed by Frankie Knuckles, while "Fix It Man" was produced by Stingily and Burke, who would also arrange much of their subsequent recordings together. Continuing their partnership with Jefferson, Ragtyme changed names to Ten City, and by the end of 1987 made their major-label debut for Atlantic with "Devotion." The 1988 single "Right Back to You" put the group in the Top Ten of Billboard's dance/club chart and led to the 1989 release of Foundation, which reached number 49 on the R&B album chart. That success was powered by "That's the Way Love Is," a number one dance/club hit (number 12 R&B). The song was even more popular in the U.K., peaking at number eight on the pop chart. A re-release of "Devotion" became Ten City's third Top 20 club single and second Top 40 U.K. hit.
The 1990 release State of Mind, Ten City's second album, spawned another pair of club hits with "Whatever Makes You Happy" and "Superficial People." The group's roots were emphasized with an update of "It Ain't No Big Thing," a deep disco gem written by Patrick Adams and Brenda Carhee that was recorded by Personal Touch (1976), Donna McGhee (1978), and Rainbow Brown (1981), all Adams projects. Ten City then moved to the EastWest label and cut No House Big Enough with a much larger group of collaborators that did not include Jefferson. David Morales produced and co-wrote the number two dance/club single "My Peace of Heaven," and Kerri Chandler filled the same roles for the finale, "Thick & Thin." That Was Then, This Is Now, recorded for yet another major, Columbia, followed in 1994, led by the self-contained Top 20 club single "Fantasy." The fourth Ten City album also featured a cover of Eddie Kendricks' Motown-Philly crossover dancefloor classic "Goin' Up in Smoke," plus a collaboration with Masters at Work, and all-star background vocals from the likes of Fonzi Thornton, James "DTrain" Williams, and Will Downing.
Following Ten City's mid-'90s split, Stingily recorded and performed extensively as a solo artist, and Burke released tracks under his birth name and aliases such as Bungie Boyz, Komputer Kidz, and Vision. In 2021, Stingily teamed up with producer Marshall Jefferson to release "Be Free" and the Album Judgement on Sony/Ultra Music, And in 2022 the Album Judgement was nominated for the Grammy Award for best dance/electronic music album.
The new forthcoming Album is due for release in Spring 2023 on Warner Brothers/Payday Records.