RTM LTD - ROSTER OF ARTISTS
Tunde Baiyewu - the voice of The Lighthouse Family
"Lifted", "Ocean Drive", "High", "Lost in Space", "Raincloud".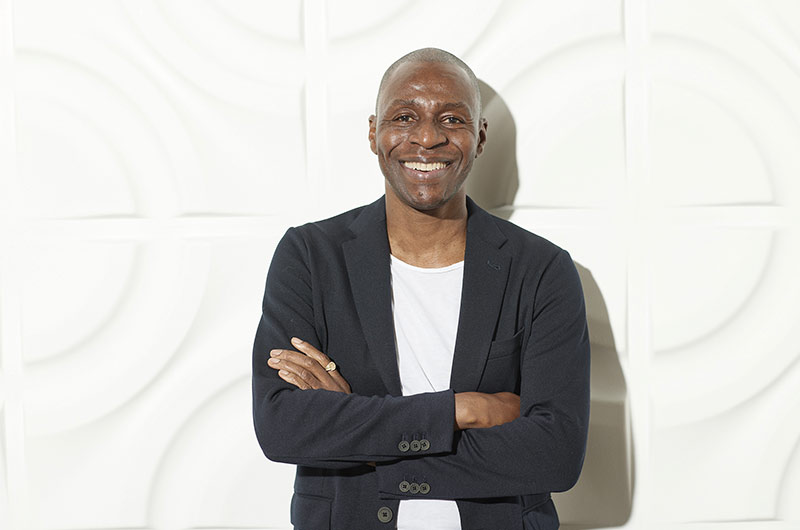 Tunde Baiyewu (born Babatunde Emanuel Baiyewu, 25 November 1968) is a British singer of Nigerian descent and is a member of the multi-platinum selling, Lighthouse Family. Tunde was born in London, but moved to Nigeria at the age of five. Ten years later he returned to Britain, attending the University of Northumbria in Newcastle upon Tyne, and obtained a degree in accounting. He subsequently met Paul Tucker who was also studying at Newcastle Northumbria University and was working at the same bar as Tunde – their partnership began and they formed Lighthouse Family.
The Lighthouse Family released their debut album Ocean Drive, with the lead single Lifted reaching the top five on the UK Singles Chart. Ocean Drive was certified six-times platinum by the end of 1997, selling more than 1.8 million copies in the UK alone and spending 154 weeks on the UK Album Chart. The Lighthouse Family's follow-up albums, Postcards from Heaven achieved similar sales status in 1997, reaching 6 times Platinum status, and Whatever Gets You Through the Day also receiving Platinum status also. They subsequently sold over 15 million albums throughout their career.
Tunde's first solo album, Tunde, was released in 2004, with his second solo album, Diamond In A Rock, released in 2013.
In 2019, The Lighthouse Family released a new album "Blue Sky in Your Head". It was the group's first album in 18 years and was supported with two sell-out UK tours.
Over the past year or so, Tunde has been working on a new collection of recordings, inspired by the artists and the singer-songwriter era of the 1970's. Reunited with Lighthouse Family producer Mike Peden, they have recorded a selection of Troubadour influenced songs. Songs recorded are gems written by Elton John, Crosby, Stills & Nash, James Taylor, Leon Russell, Cat Stevens, Van Morrison, America, David Gates, Bill Withers, Todd Rundgren and even Barry White.