RTM LTD - ROSTER OF ARTISTS
Jeffrey Daniel
" She's The Girl", "Make Love Great AGain", "Back2Da World"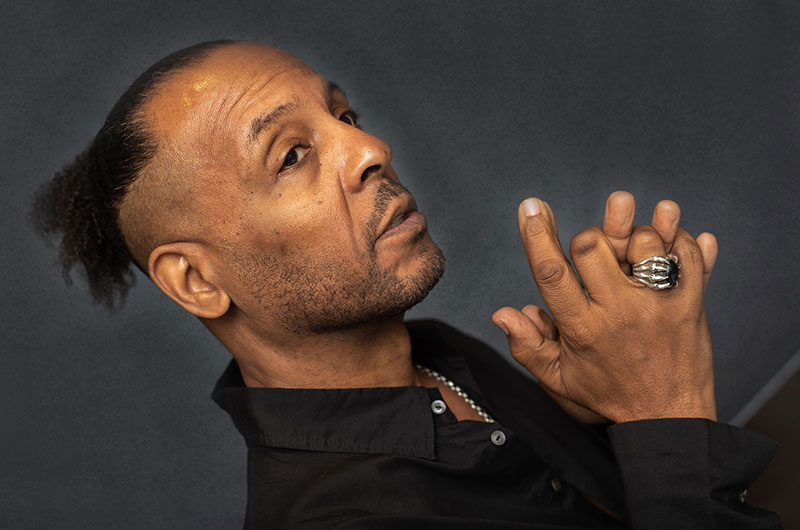 Jeffrey Daniel is the man who taught Michael Jackson the moonwalk and introduced body-popping to Europe and the UK. Jeffrey co-choreographed and featured in the "Smooth Criminal" and "Bad" videos during a creative partnership with The King of Pop that spanned twenty years. They were dance brothers in the spotlight and cousins in real life. Jeffrey showcased the backslide on US TV in 1979 and did the same for UK audiences in 1982. The backslide was renamed by MJ to become an iconic move. JD gained recognition from a young age as one of the most popular dancers on the US TV program Soul Train before presenting the UK version of the show – the 6.20 Soul Train. He went on to star in the original West End production of Andrew Lloyd Webber's Starlight Express, playing Electra. A legendary performer and style icon. Since 1999 JD & Howard have been performing as Shalamar, with Carolyn Griffey joining them in 2001. They have a busy schedule of festivals and concert dates.
From 2010 Jeffrey has been splitting his time between Africa where he gets much of his inspiration and Japan. Jeffrey appeared as a judge on the Nigerian Idol and has great visibility in the region. He is currently working on a range of new music projects – with Shalamar and with his solo songs.
The Early Years
Jeffrey Daniel became a renowned and respected pioneer of the West coast Street Dance movement. He and his peers took a style of dance from the streets and clubs to the mainstream music and media world. The world saw a fusion of Jazz, Popping, Locking, Robotics, Wack, House and Hip Hop merged into effortless sequences.
During his career he has taught, worked and ranked alongside other friends and dance pioneers such as Casper Geron, Tyrone Procter, Poppin Pete and The Electric Boogaloos.
Jeffrey gives great credit to a man that inspired him, the recently departed and original dance 'Locker' Don Campbell, one of the earliest 'Soul Train' dancers. He also gives thanks to Cleveland Moses Jr. his partner in crime on 'Soul Train' and to another dance brother in heaven, Tyrone Proctor. Tyrone was the premier 'Waack' dancer who taught Jeffrey a new style. Jeffrey and Tyrone named the dance Waacking, after JD noticed that Tyrone was using the word when teaching people the moves.
It was on Soul Train whilst doing a routine dressed in black that Jeffrey and Geron 'Casper' Candidate and Derek 'Cooly' Jackson first performed the moonwalk on US television. Michael Jackson later worked with both Jeffrey and Casper and they taught him the moonwalk.
Jeffrey and his 'Soul Train' dance partner Jody Watley, (whom he had known as a since she was 12 years old from church) along with Howard Hewett, became the world famous soul funk group - Shalamar. They had a multitude of hits such as 'Night to Remember, I Can Make You Feel Good, There It Is, Take It To The Bank, Make That Move, Friends, For The Lover In You, Uptown Festival and others.
Jeffrey performed a body popping and locking routine which saw the debut of the moonwalk in the U.K. on 'Top of The Pops'. This episode alone gained more viewers than the UK's most watched soap opera 'Coronation Street.' In the 80's Jeffrey became something of a style icon with his ever-changing hairstyles and unique dress sense. He was often seen on the London club scene with Bananarama, Wham, Culture Club, etc.
After 7 years and 25 million album sales, and tours around the world, Shalamar performed at London's Wembley Arena and went their separate ways and Jeffrey took on the role of 'Electra' in Andrew Lloyd Webber's new West End musical 'Starlight Express' which involved wild costumes with complex choreography on roller skates!