RTM LTD - ROSTER OF ARTISTS
Jaki Graham
"Could It Be I'm Falling in Love", "Round and Around", "Set Me Free", "Step Right Up", "Breaking Away".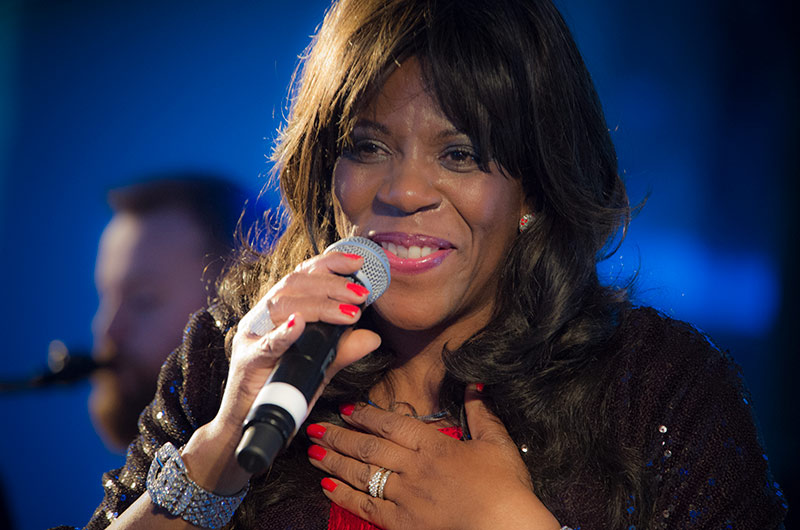 Jaki Graham is one of the most appealing Soul entertainers to emerge from the UK, as a true pioneer having paved the way for many a black British female solo artist who followed. Jaki achieved international success with a string of hits from '85 onwards, also making the Music Guinness Book of Records in the 80's as the first black British female solo artist to have 6 consecutive Top 10/20 hits.
Her career excelled in the 90's, with her album "Real Life" selling more than 800,000 copies in less than four weeks. Her cover of "Ain't Nobody "reached No. 1 in the US Billboard Dance charts for 5 weeks as well as achieving gold in Australia, Japan and the USA.
Jaki is officially a Motown artist, as one of less than a handful of British females to hold this credential. Jaki also holds a Doctorate from the University of Wolverhampton, for which she was also made Pro-Chancellor due to her outstanding contributions to the music industry and was awarded her very own Star on Birmingham's Broad Street!
Jaki Graham firmly maintains her position as one of Britain's most revered ladies of soul and in 2018 released her long awaited new studio album "When a Woman Loves" which topped the UK Soul Charts and produced a US Independent Chart No.1 single! Jaki now celebrates 35 years since the release of her albums "Heaven Knows" and "Breaking Away" with a 35th Anniversary Collection 4 CD Box Set.
Get ready for an exciting evening of live entertainment as Jaki offers the perfect opportunity for music lovers to experience her hits, whilst turning the spotlight on her powerful and emotive vocals!. A show not to be missed!